Multimedia at Annenberg Media
The following is work produced at the University of Southern California. Some samples may have appeared on Annenberg Media or elsewhere at USC.
Longform video - Documentary
'Slow and Low'
This is a 15-minute documentary about experiences in the lowrider community. Danny D, now a well-known custom painter, Stefanie Lizet Murga, a pinstripe artist and Danny's employee, and Carlos Rodriguez, a Sacramento lowrider, tell their stories.
It was written, shot, edited and produced by Helen Arase as part of her master's degree multimedia capstone for Impact, a documentary magazine-show at University of Southern California.
Photography series
Photographing 'Slow and Low'
A complimentary photography series to the documentary, 'Slow and Low'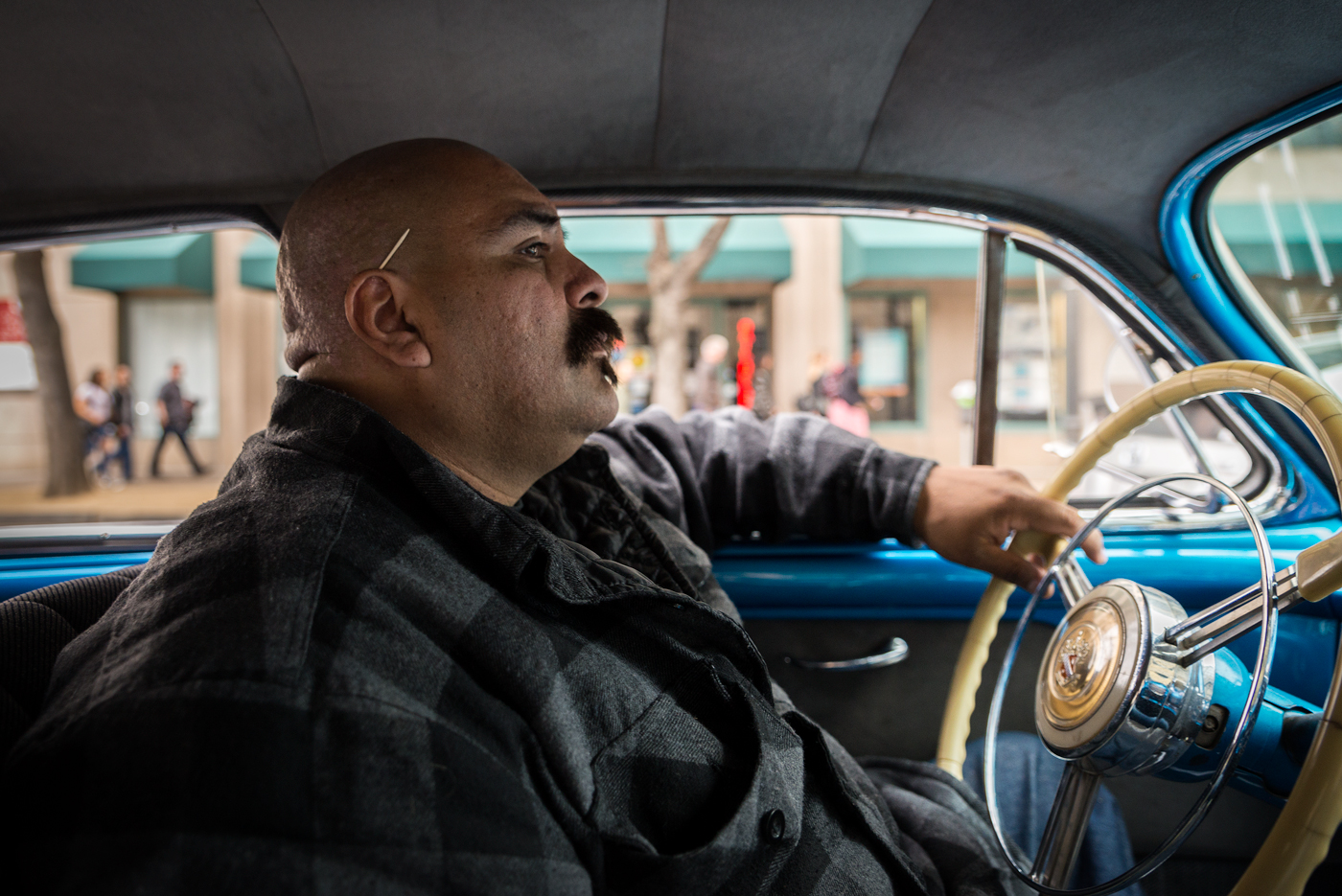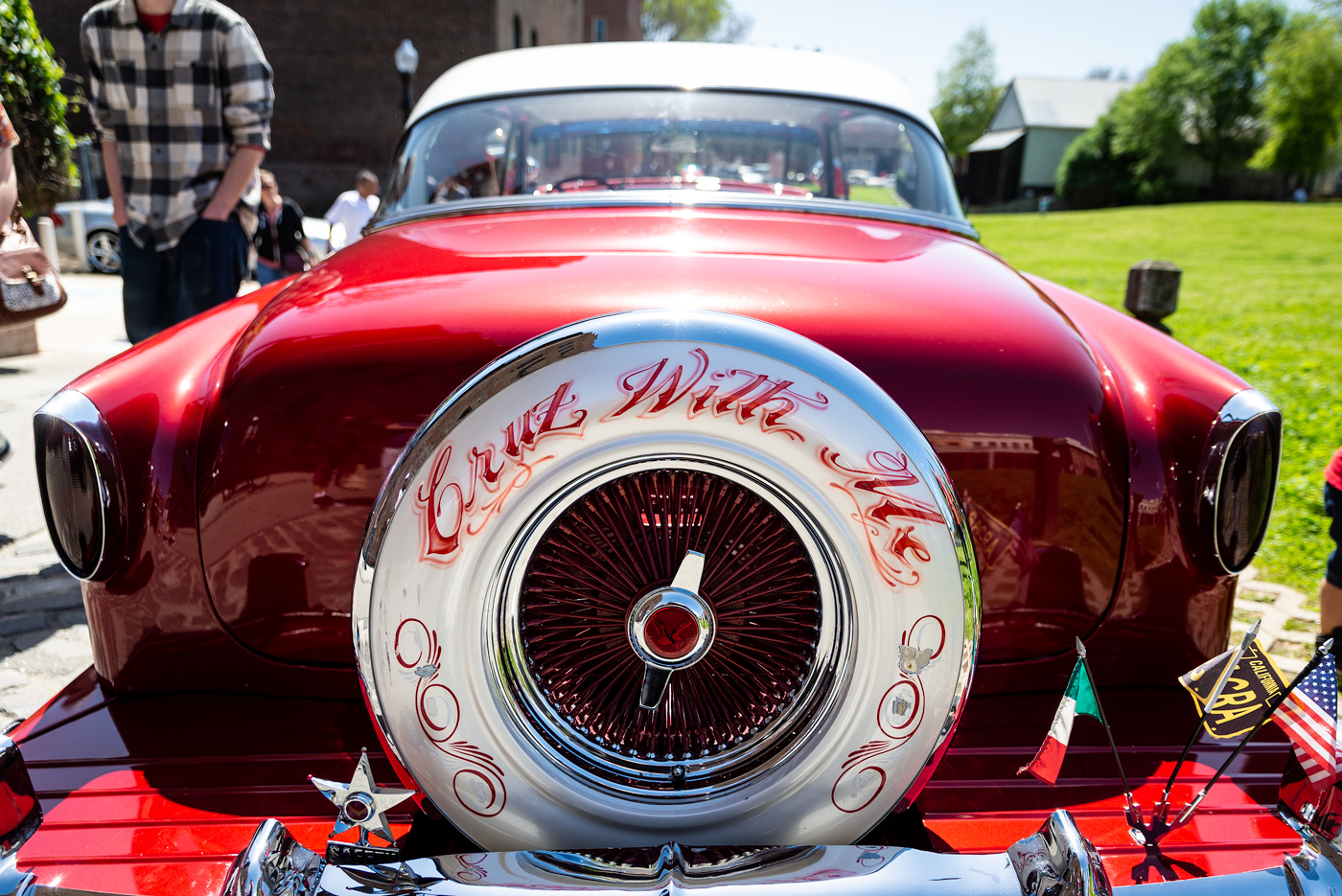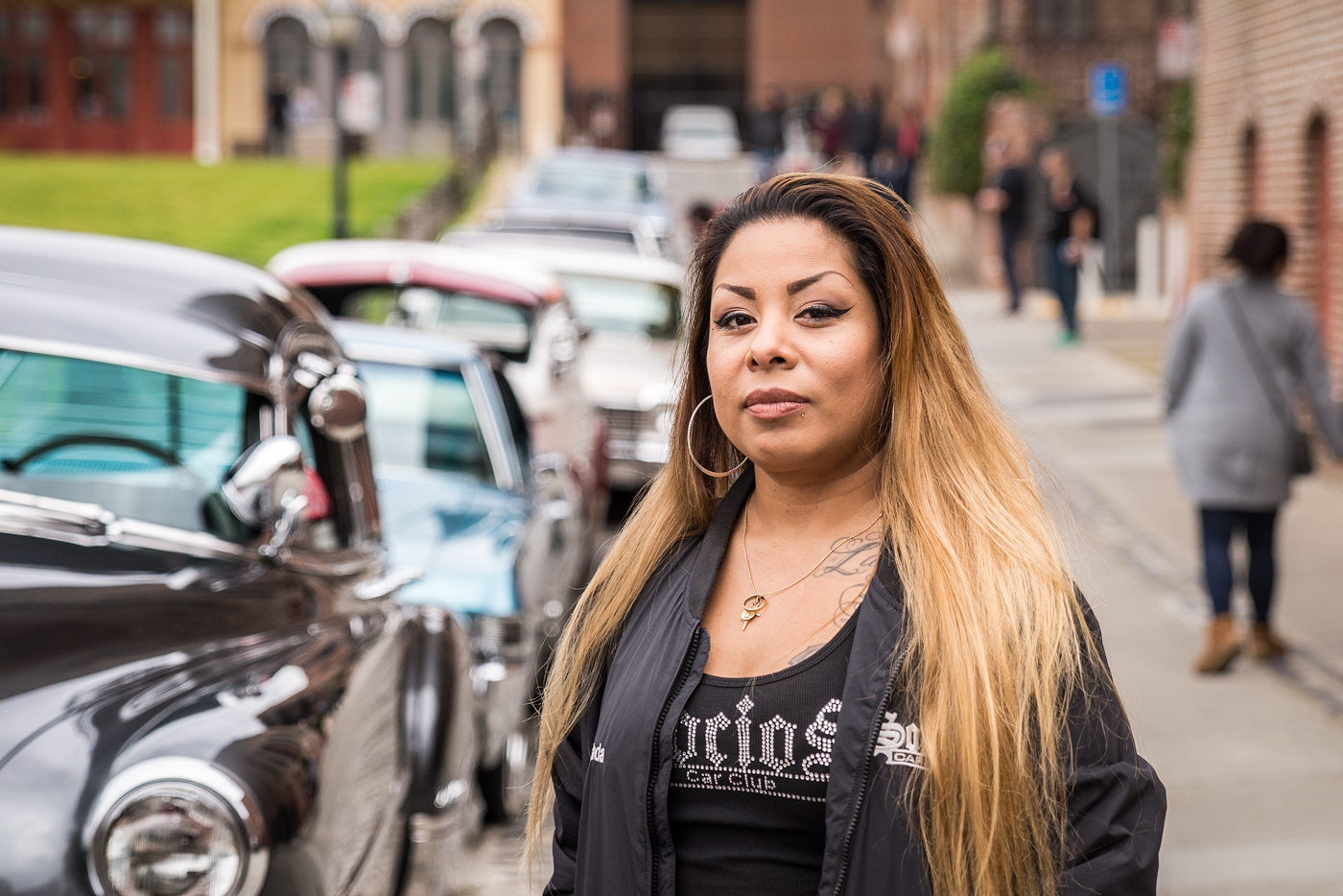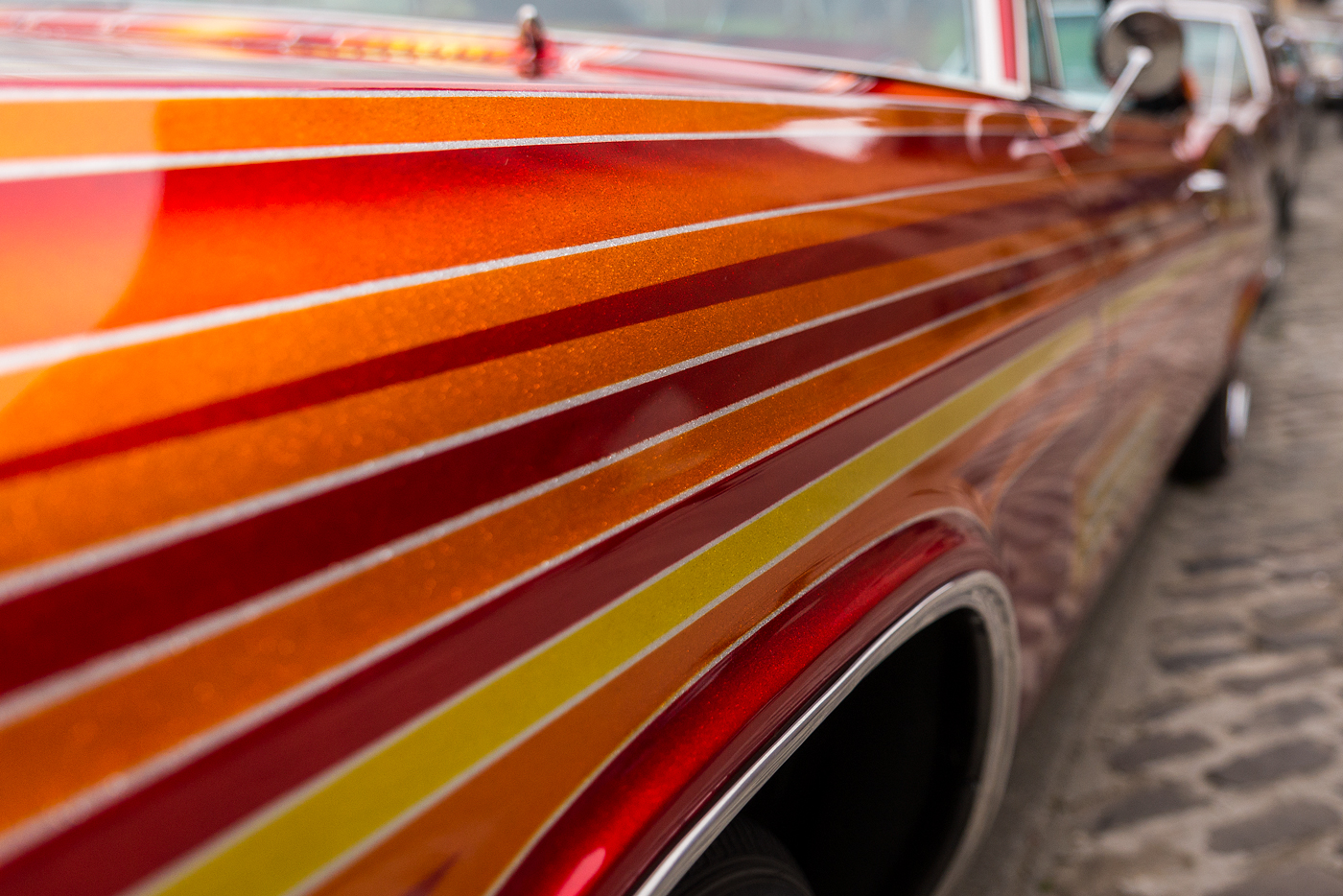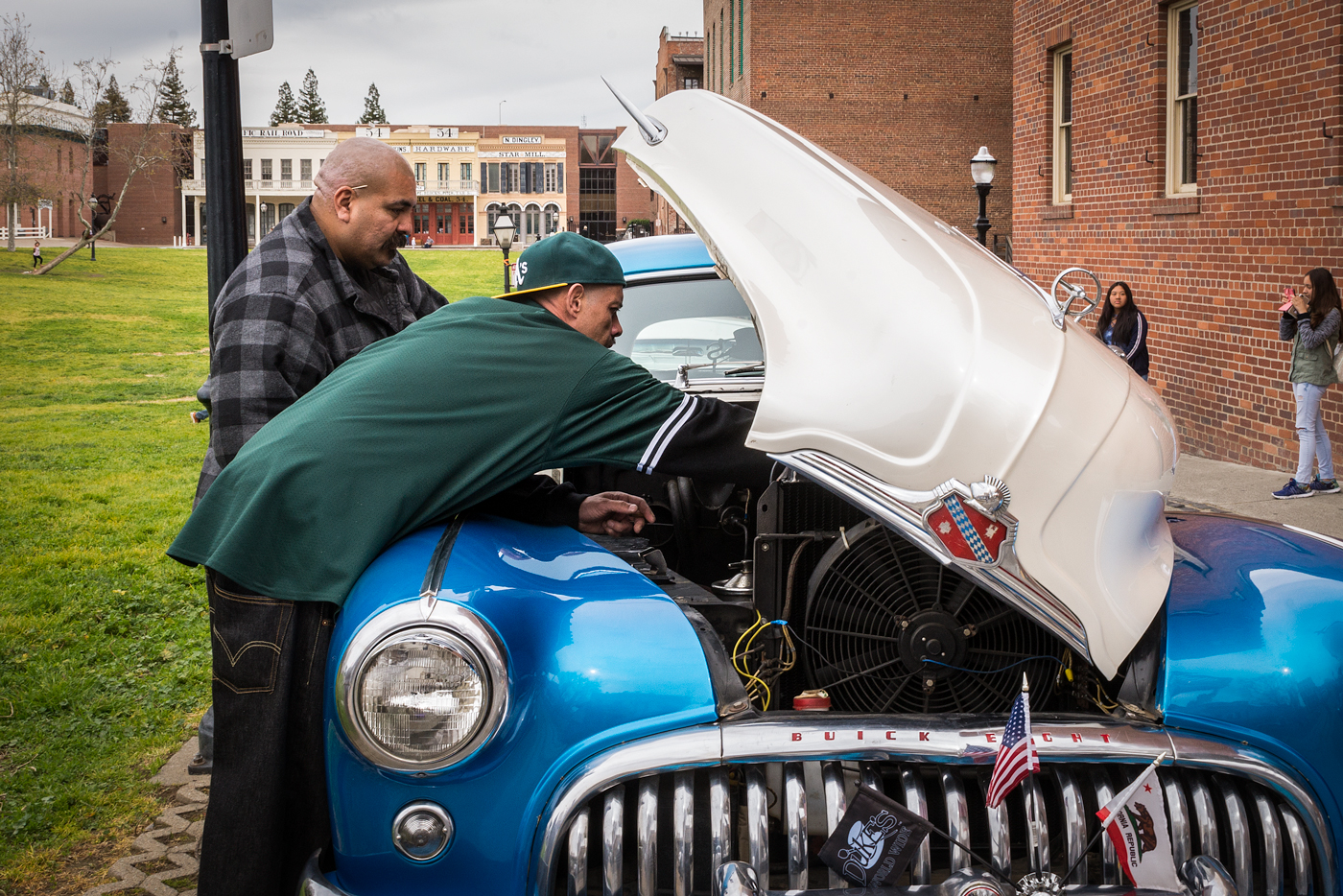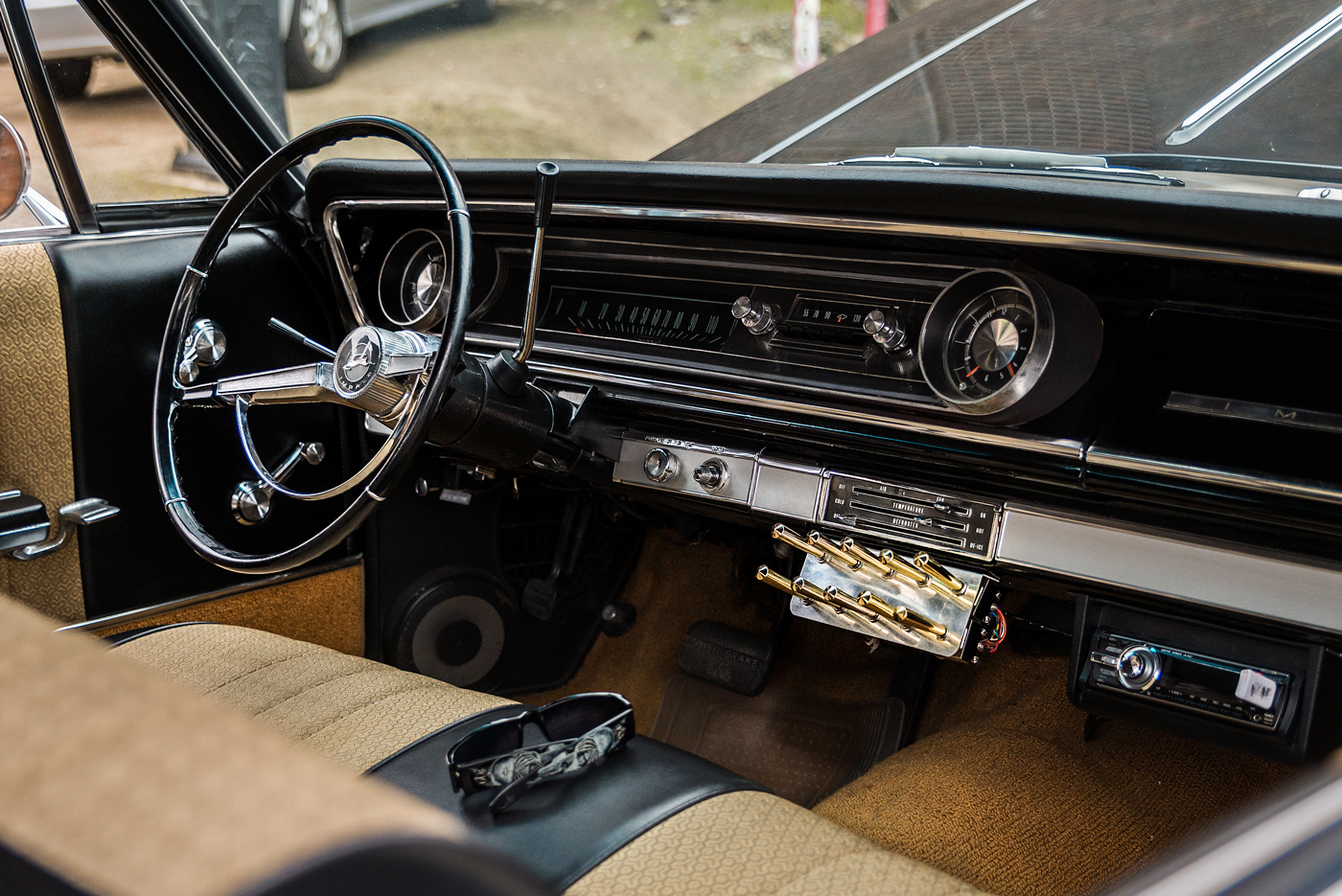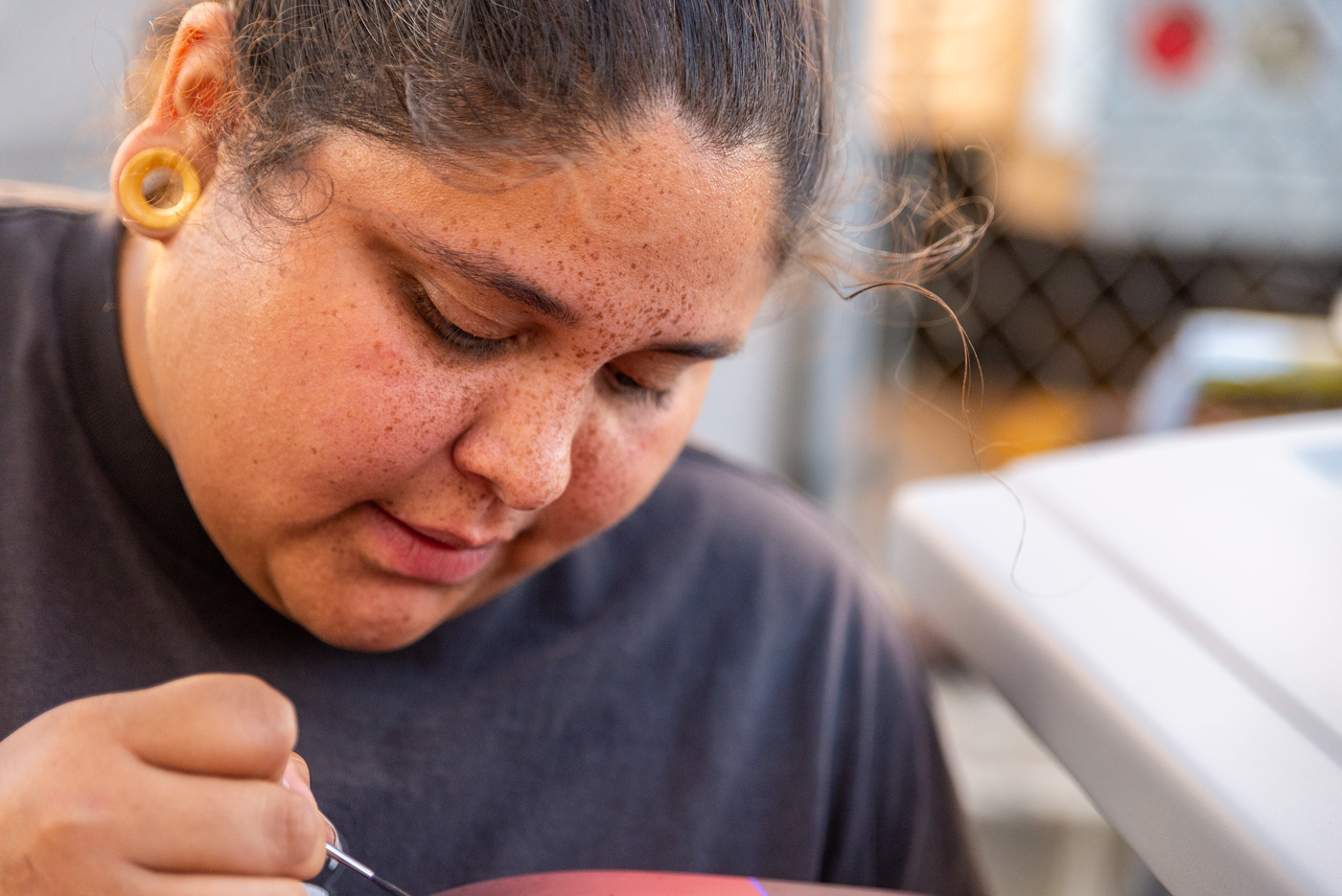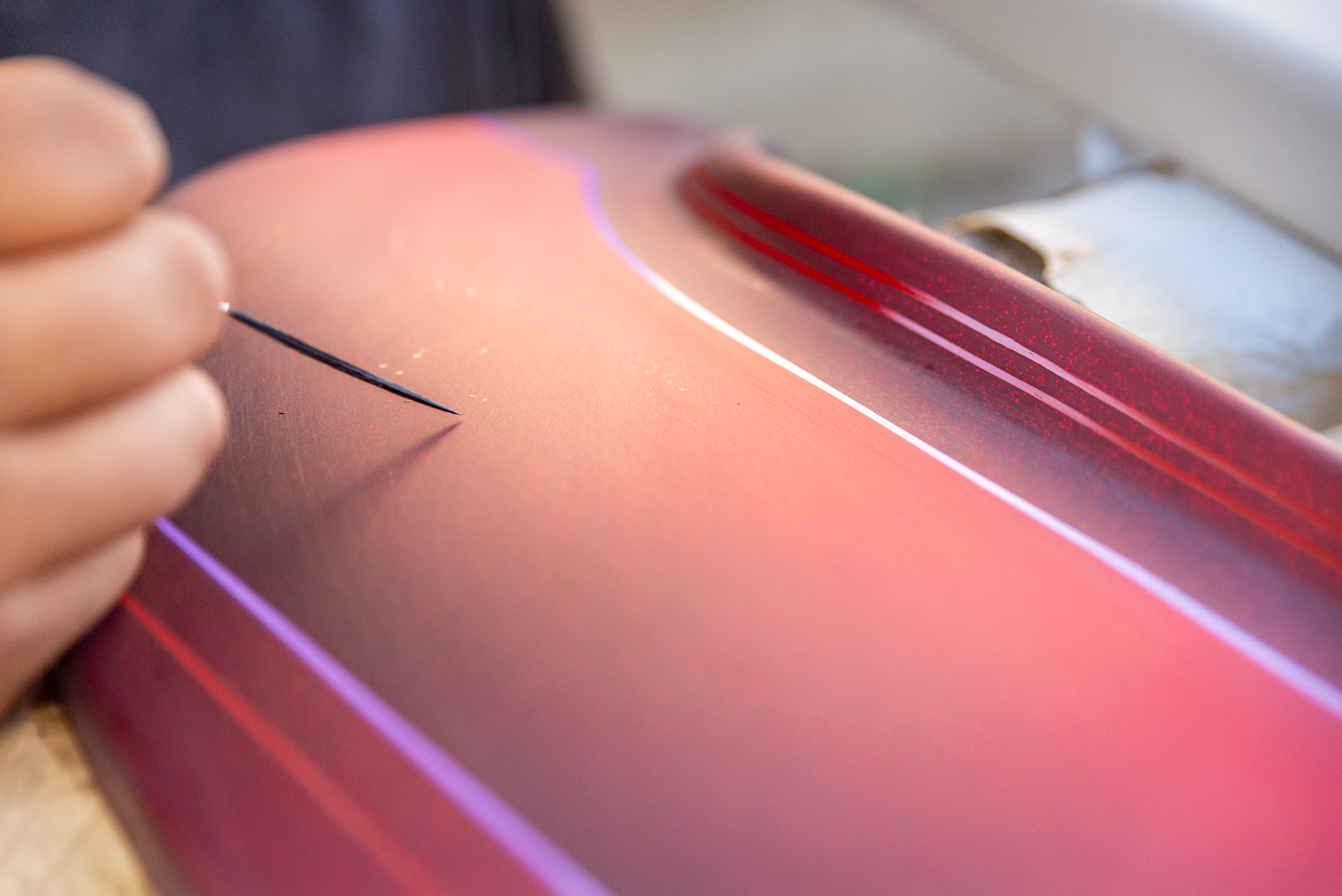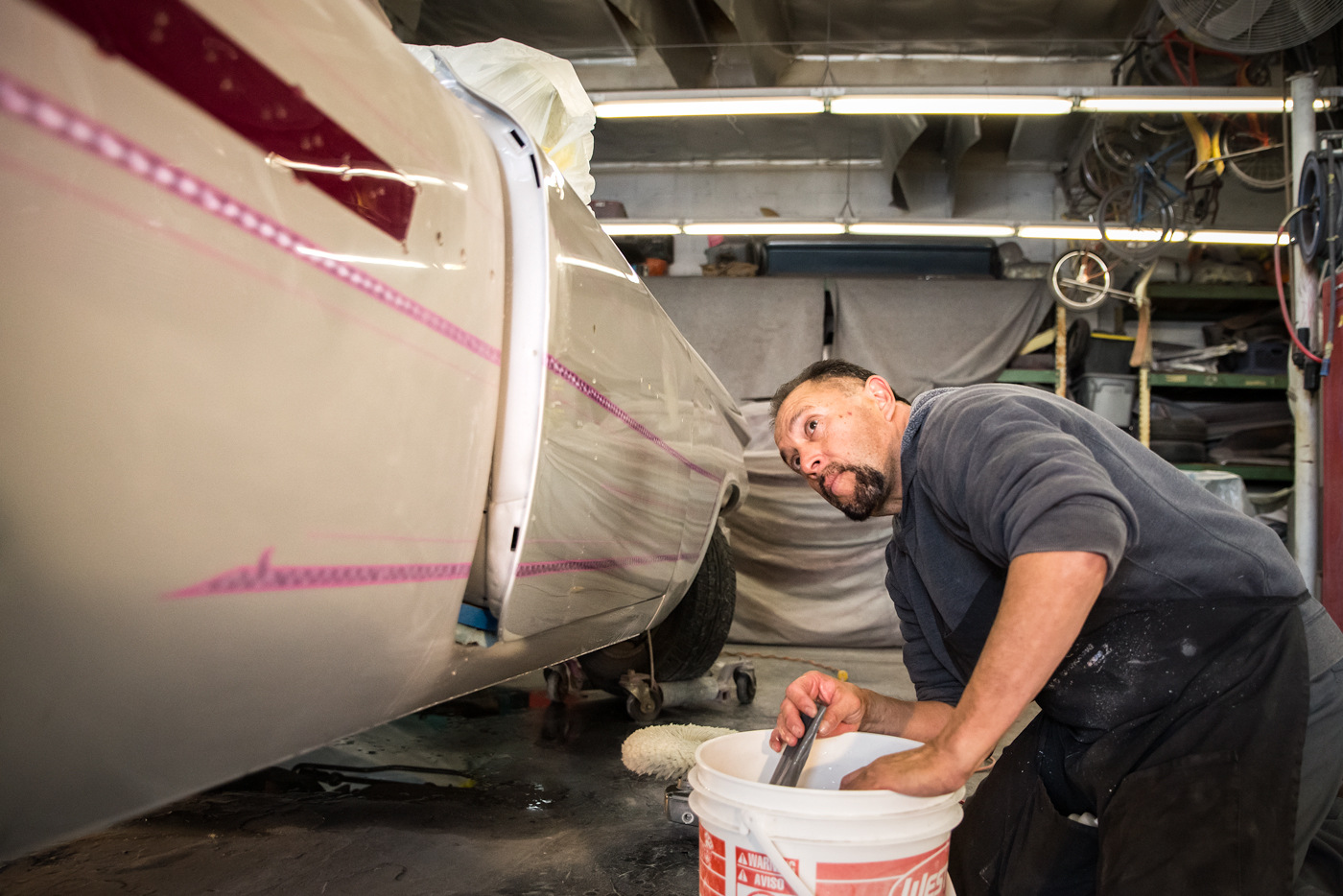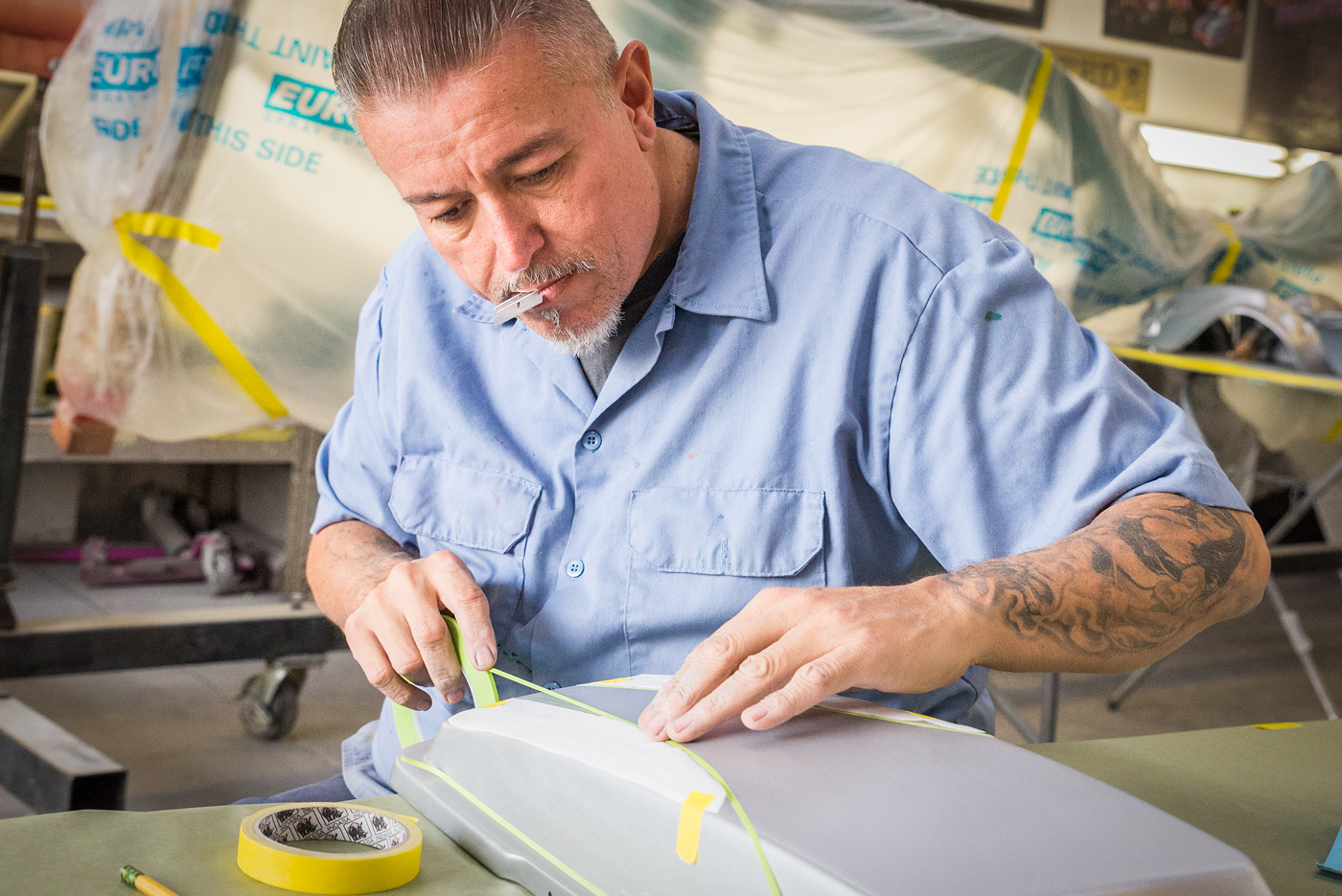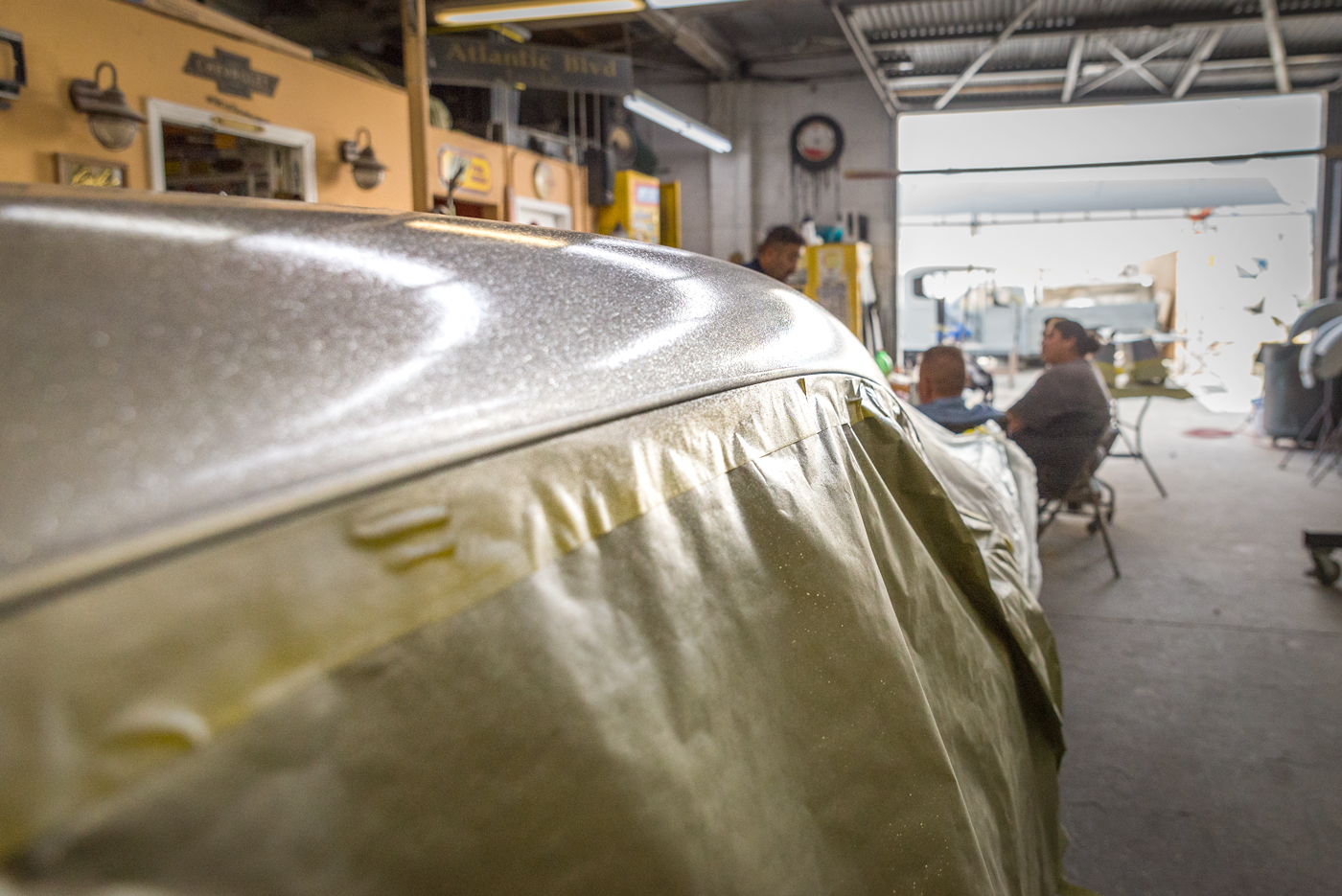 Please visit the USC website below to see the entire collection of photographs of both showing and building lowriders.
There is a designated page on this website to the progress and process of this capstone. Find it under "documentary" and "lowriders: behind the scenes" or...
collaboration - coding
Where are California's pot shops?
April 20, 2018
A collaboration with the "Los Angeles Times" graphics department
Some of my fellow graduate students in the advanced coding course collaborated with the "L.A. Times" to produce a three-part series of short informational pieces that are mostly reported and coded by the students. In the end, my project of mapping all of California's licensed marijuana retailers was combined with another student's photo-based reporting.
collaboration - photography
THE HEALTH CARE PLIGHT FOR L.A.'S POOR: MEDI-CAL HAS EXPANDED BUT BARRIERS STILL REMAIN
By Helen Arase, Jordan Bradly, Xuan Chen, Sarah McGrew and Tamara Weston
This is a group project on access to health care for low-income Angeleno's for USC's master's program.
The tasks were divided up when piecing the final project together.
I was responsible for coding and rearranging the template design for website, photography and infographics on the final page.
Feature - Text
Mental health care and L.A. jails: Are there resources to rejoin society?
Oct. 11, 2017
On a quiet property in an average neighborhood of El Monte, Calif., Viviane Lafebre picks up four plastic bowls and sets of utensils. The metal utensils return to a locked cabinet. The employees must keep any sharp objects out of reach.
"Looks like nobody ate this morning," Lafebre chuckles. "They don't usually eat Saturday mornings. Oh, but for lunch, they're having sushi."
Lafebre is a transitional rehabilitation specialist and mental health worker at Braswell Rehabilitation Institute for Development of Growth and Educational Services, or BRIDGES, an 18-month dual-diagnosis rehabilitation inpatient center.
Each "client" has a mental illness and recovering from substance or alcohol addiction – a dual-diagnosis. Not all of BRIDGES' clients come directly from incarceration but those that do can be very successful at here.
"They keep their place clean. They're on time for their chores, on time for class, on time for group. They're all great. Most of the time they come here because they want to better themselves."
This is one resource for those who need mental health care at the point of reentry after incarceration. Advocacy coalitions and groups like the Los Angeles Regional Reentry Partnership (LARRP) or National Alliance on Mental Illness' Los Angeles County Council (NAMI LACC) work in the community and with law enforcement to establish practices and affect public policy.
Mental health advocates sit on LARRP's Steering Committee, which is like a board of directors. The organization consists of four committees for each initiative, including housing, health care, employment and supportive community services. NAMI is a national, state and local organization with mental health lobbyists from Washington D.C. to grassroots organizers throughout L.A. County. Los Angeles' 12 affiliates hold support groups, awareness events and law enforcement training.
Advocacy organizations like NAMI and LARRP can connect those leaving the criminal justice system to programs for their specific mental health needs or other support resources other than inpatient programs too.
Programs like Project180 and Homeboy Industries are more likely to meet those immediately leaving incarceration. Project180's mission is to turn around lives and prevent recidivism with comprehensive reentry programs, tailored to each person's behavioral health and other support needed. Homeboy Industries, famous for their bakery staffed by former gang members, has a host of programs that include mental health services for their trainees. The 18-month gang rehabilitation program partners with L.A. County parole division, Sheriff's Department and board of supervisors, to name a few.
All three programs aim to reduce recidivism. For example, within three years of release, adult felons in the state of California have a 61% recidivism rate. Los Angeles County has a 50% rate of returning to prison within three years, according to the last report published on the California department of corrections and rehabilitation website in 2014.
Continued on USC Storyspace...
"Doctors Without Borders brings the refugee experience to L.A."
"Kevin de Léon challenges Dianne Feinstein for Senate seat"
"California passes 'Sanctuary State' bill"
"Annenberg Media" Monday radio program: "From where we are"
Will USC change how it reviews sexual misconduct?
The university's community weighs in on the Trump administration's plans to eliminate Obama-era Title IX regulations.
Sept. 25, 2017
It may become harder for universities to expel someone suspected of sexual assault if proposals announced on Friday by U.S. Education Secretary Betsy DeVos become law. The proposed regulations will let colleges amend the standard of proof needed from "preponderance of evidence" – meaning the evidence is more convincing and has probable truth or accuracy – to the higher standard of "clear and convincing evidence."
Some on USC's campus believe the policy change proposed by DeVos is a good thing.
Armaan Premjee, a junior at USC studying business administration, was accused by another student of sexual assault in a dorm last summer. The L.A. County Superior Court dismissed Premjee's case on July 23. In the transcript of the ruling, the judge cited lack of evidence that the act had actually occurred, said the evidence did not lead to reasonable cause of strong suspicion, and believed that consent throughout the incidents of the case were reasons for dismissal.
Premjee is under investigation with the Title IX office at USC.
"I don't like the regulations set by the Obama administration," he said. "I'm glad they're being reformed because Title IX currently uses a lower standard of proof. Students can be proven innocent in court, but still be expelled or suspended from the university. I think that that's a very unfair process. We're basically making schools and administrators into judges and juries."
On the other side of the issue is Ellen Ford, a master's student studying specialized journalism with a focus on the arts. She is a survivor of sexual assault. Her experience was life-threatening, resulting in hospitalization and surgery.
"It really is a cultural thing," Ford said. "That should come from the way that we interact with each other as people, in my personal opinion. USC and the government obviously can put in these measures that say, 'Don't rape people.' It can only go so far if our society isn't treating each other with respect."
In a press release, DeVos said, "This interim guidance will help schools as they work to combat sexual misconduct and will treat all students fairly." "Schools must continue to confront these horrific crimes and behaviors head-on. There will be no more sweeping them under the rug. But the process also must be fair and impartial, giving everyone more confidence in its outcomes."
She said that the Trump administration would overturn guidelines enacted by the Obama administration in 2011 and 2014.
"The [previous guidelines] ignored notice and comment requirements, created a system that lacked basic elements of due process and failed to ensure fundamental fairness," DeVos' department added in the press release.
From a survivor's point of view, Ford believes the preponderance of evidence, or lower standard of proof, is extremely important.
"It's already so difficult to come forward with this," she said. "It's embarrassing and it's hard to tell people and talk about this. That is enough of a burden."
Ginger Clark, professor of clinical education at USC Rossier School of Education and an expert on sexual abuse and counseling, thinks there are better ways to address the issue.
"Given the statistics on false accusations of sexual assault, which are low, the amount of real estate she devoted to talking about the oppression of the accused was disturbing," Clark said, referring to DeVos. "Yes, the accused have and deserve the right to due process, and should be assumed not responsible until proven otherwise. Yes, many systems are inherently flawed, and need improvement. There is no question. But her speech did not engender faith that her intention was the improve the system."
"It sounded more like an effort to bring us back to a time when it was assumed that accusations of rape are really attempts to get revenge or rehabilitate one's reputation. An extremely damaging and outdated position to take, given what we know about campus sexual assault today."
So, what does this mean for USC and other universities?
A Q&A issued by DeVos states that schools will have the discretion to apply either the current "preponderance of evidence" standard or the "clear and convincing evidence" measure.
USC Provost Michael Quick recently emailed the community an update on Title IX, the legal guidelines prohibiting discrimination on the basis of sex, including the regulations that establish that schools must address sexual misconduct if they receive any form of federal funds.
The memo on Sept. 8 was in response to rumors that the Department of Education was going to eliminate some regulations. It said that USC will continue to take the issue of sexual misconduct seriously. "…This university will not tolerate sexual misconduct in any form, whether it is sexual violence, abuse, stalking, intimate partner violence, harassment, or discrimination," the university emphasized.
The provost's memo also stated that the USC will "continually review federal guidelines as well as California state law in determining modifications to our policies."
The memo did not state how possible changes to Title IX regulations could modify existing policies.
As a private institution, USC has its own policies when it comes to on-campus sexual misconduct. As of today, the policy states that the standard of proof is in line with the Obama-era regulations. That is, based on all the evidence, the university will rule on the likelihood of whether the accused person committed the sexual misconduct.
Clark believes it's not only policies, but cultural changes that will make a difference in California universities.
"My belief is that we need far more focus on prevention than we have had," she said. "Perhaps the threat of moving backwards will stimulate conversations about how to enhance prevention through culture change, and how to improve adjudication systems at the same time."
USC's Title IX office would not immediately comment on the DeVos announcement. The provost's communications director said Quick would not be putting out a statement regarding Title IX on Monday.
Los Angeles braces for record-breaking heat and wind
A combination of the Santa Ana winds, dry weather and temperatures around 100 degrees has the community on alert for fires and heat exhaustion
Oct. 23, 2017
Los Angeles County temperatures reached a record-breaking 104 degrees on Monday. L.A. residents should prepare for sustained heat and dry winds over the next two to three days, according to a National Weather Service alert.
The National Weather Service, California Department of Forestry and Fire Protection (CAL FIRE) and L.A. County emergency response services released statements about rising temperatures and high-speed winds over the weekend.
"If a fire ignites, there is a potential for a very rapid spread of wildfires," said Bonnie Bartling, a National Weather Service weather specialist. "That's the concern. Obviously, the high heat, especially overnight the temperatures will stay warmer than normal and the humidity will stay down."
Bartling is a weather specialist, or hydro-meteorological technician, for San Luis Obispo, Santa Barbara, Ventura and L.A. counties. She said temperatures will be between 95 and 105 degrees over the next few days in the coasts and valleys of Los Angeles and Ventura counties.
The National Weather Service posted three hazardous weather condition warnings for L.A. County. The combination of unusually high temperatures for this time of year, dead or dry vegetation and strong Santa Ana winds make for a higher probability of fire.
"We are a department of over 3,000 members. We always keep our citizens safe and adequately staffed for any potential dangers," said David Ortiz, Los Angeles Fire Department's public information officer. "We have three shifts so one third of the department is always on duty but we will hire additional firefighters if necessary to make sure that the potential hazards are addressed. We're always at the ready."
Ortiz said the fire department currently has increased resources to be deployed out, in case of a fire through its 114 fire stations.
CAL FIRE continues to push for proactive preparedness by increasing state, federal and local fire resources, plus additional military aircraft. Thirty-nine of L.A.'s 88 cities are listed on "Very High Fire Hazard Severity Zones," or the most hilly, mountainous and windy areas, which CAL FIRE has made recommendations for hazard and building codes.
Firefighters from other states and as far as Australia are in California to aid local fire response teams, according to a CAL FIRE press release.
The National Weather Service and LAFD stress the severity of the wind and excessive heat advisories to keep the public informed and make decisions to stay safe.
"They should be cautious," Bartling said. "Drink plenty of liquid, seek shelter and cooler environments if possible – particularly the people on the coasts who don't usually have air conditioning. They're probably going to get hotter than they're used to [getting]," Bartling said.
LAFD paramedics suggest avoiding alcohol or caffeine and encourage drinking water before becoming thirsty. Children, elderly and those with medical conditions are at a greater risk for heat exhaustion or heat stroke.
What are you? Multiracial Millennials and White Privilege
Dec. 7, 2017
So... we need to talk
Talking about race and ethnicity is messy. Talking about whiteness is uncomfortable.
Threats from Washington D.C. to build "the wall" or white supremacist rallies across the nation from Charlottesville, Va., to Anaheim, Calif. highlight race and issues like police brutality or systemic racism and privilege.
President Trump's speeches and calls to "make American great again" speak to racist and intolerant views some Americans hold that are still very much part of the present, no matter how much others would like to believe them to be part of the past.
For some, the issues between white people and people of color are on their mind all the time; not because they're "woke" or even particularly interested in politics, but because it's in their blood.
It's in my blood. My dad's family is Japanese and my mom's family is Polish.
Multiracial young people are a quickly growing demographic in the United States.
In 2000, the U.S. Census added "two or more races" to the race category. A U.S. Census report in 2016 put the number of self-identifying multiracial people at 10.4 million, or 3.2 percent of the total U.S. population.
I think identity is complicated. I boil down my understanding of my own racial and cultural identity into four categories.
I am biracial, the "two or more" option. I identify as or feel closer to Asian. I am connected most closely to my Japanese culture but do feel that I have cultural ties to my mom's Polish roots.
There is how you identify on forms — which can be different from how you identify or feel internally. I am biracial, the "two or more" option. I identify as or feel closer to Asian.
There is how you identify culturally. I am connected most closely to my Japanese culture but do feel that I have cultural ties to my mom's Polish roots.
And lastly, how others see you. That's me, on the right, at about age three. What do you think?
I will ask others how they see me.
So what is it like to be multiracial today, including navigating awkward situations and daily interactions or dating? What do you think about your whiteness?
In the following text and short videos, five mixed-race millennial women give a glimpse into their experience and how the world interacts with them regarding their race and their thoughts on white privilege. All of them are half-white, and each of them has their own opinion of how they fall on the spectrum of white to person of color — both to themselves and to the world.
Whiteness is omnipresent. Self-identity shapes how you move through the world. If you're racially ambiguous how does that affect your opinions of white people and white privilege?
It's hard to have a conversation about race with anyone, not just white people. Maybe a good place to start is with those who bring white people and people of color together as one.
Continued on USC Storyspace...